My fellow creator, writer Sam Hart, and I hope you'll screw up your courage and visit our new indiegogo campaign. It's for our graphic novel TALES FROM THE BLACK CIRCLE, which tells the legendary true life horror stories surrounding the origins of Norway's infamous Black Metal. It's done in an EC horror comics style complete with fresh horror hosts. Lots of blood, blasphemy, murder, arson, cannibalism, people running around dressed up like corpses, and rock and roll.
Here's an image of the cover.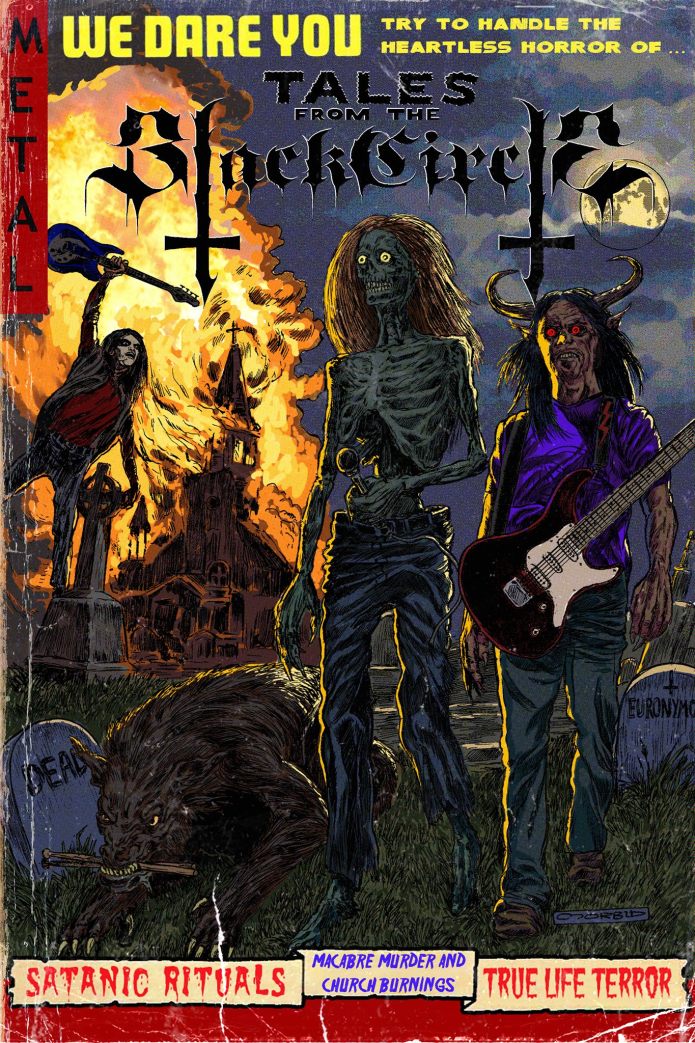 And here's a video for it that explains it more.
And here's the link to the campaign:
https://www.indiegogo.com/projects/c...music-comics#/
I had a great time doing all the art for it. It was sort of a dream project come true that Sam sprung on me as his concept. Nothing is held back in it. Guaranteed to offend ... somebody. Thanks a lot for having a look at our pretty crazy book. If you have any comments or questions, good or bad, please post!