DPI Studios
was started as a collaboration between myself Embrio and I've been selling our artwork as limited edition prints of our original characters at conventions for over 12 years. This year I've decided that it's finally time to start telling webcomic stories based on those characters.
I've got two different series that I'm looking for pencilers for;
Daring Tales
is a series of short stories (8-10 pages) based on our original Steampunk characters. I'm wanting to switch artists on this series after each short story.
Sourpuss
is a Sci-Fi series that Embrio and I started but he has now had to step down from. Ideally I'd like to keep a somewhat similar style to what Embrio was doing and have the artist that takes over stay for the long run.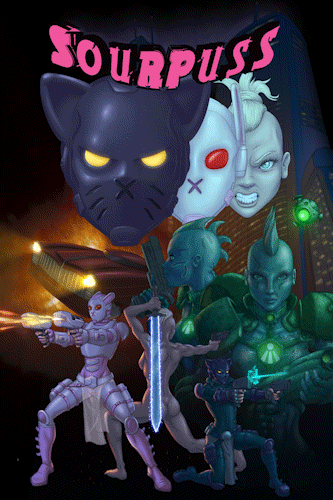 I've created a
submissions page
on the DPI Studios site with more information and a form to submit a link to your portfolio and your page rate. Also the only forum rule I could see that I broke was not leaving a contact email in my last post, so you can also reach me at
mailus@dpistudios.net
(even though I'd really prefer submissions through the form on our site).
Based on my previous post I've already seen some great work, but considering that I'd like to switch artists for Daring Tales on a regular basis I hope that this post can stay up.
Thanks Digital Webbing,
Jaysin